Manufacturing is the engine that made America prosperous.
Modern manufacturing will play a pivotal role in our long-term economic vitality.
Welcome to GreatManufacturingStories.com.
Merle Norman Cosmetics: Committed to Manufacturing in America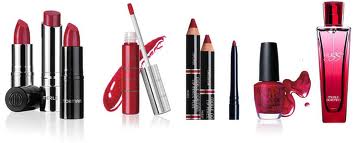 Merle Norman products have been produced in the U.S. since Merle Norman started making cosmetics in her kitchen in Santa Monica, California in 1931.
Eight decades later, the company that bears her name employs nearly 500 people to research, manufacture and package products at their Los Angeles headquarters. In fact, if you have ever rented a car from Enterprise at LAX Airport, then you have driven right past their building on Bellanca Avenue.
Given the company's close proximity to Hollywood, their products have been used in many a movie studio. The retail-bound cosmetics are shipped to 1,500 Merle Norman franchised retail "studios" across the U.S. and Canada, where they are sold directly to consumers. Stores have recently have expanded to the Middle East, as well.
Merle was a contemporary of Helen Rubenstein and Max Factor. It was Merle herself who popularized the "try before you buy" makeovers philosophy, which is still practiced at the Merle Norman studios today. She grew the business in conjunction with her nephew, J.B. Nethercutt. Merle passed away in 1972. Nethercutt passed away in 2004, but his classic auto and antique furniture collection can be seen in the Nethercutt Collection museum in Sylmar, California.
Still a family-owned company, Merle Norman continues to innovate, introduce new products, and bring on new franchisees. For the popularity of its cosmetics and its commitment to manufacturing in the U.S., Merle Norman is a Great Manufacturing Story.  
To read other Great Manufacturing Stories, click here.
Health-care reform stalled in March 2017. How can the Trump Administration best fuel a rebound in manufacturing?